Services
We offer a wide range of products and services that meet project needs and deliver excellence, including:
Project Management, Engineering, Procurement & Logistics, construction, Pre-commissioning, commissioning, start-up, and maintenance.
We are involved throughout the complete life-cycle of the client's project.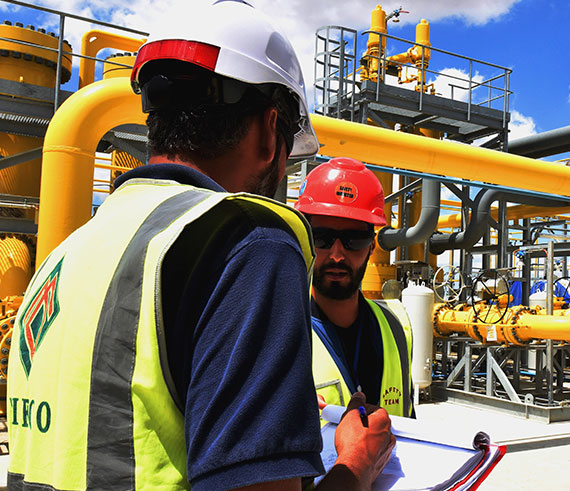 Project Management
Project management is the core of our business. We consider each project as unique as we adopt a specific strategy to the management and control of each one.
We have proven and confirmed our ability to successfully manage projects thanks to a first-class team of managers who have shown managerial abilities in coordinating, managing and driving projects through mature processes.
Our project management office is responsible for planning, monitoring, controlling and projects execution management. Its main objective is to ensure that the project is scheduled and executed efficiently, sustainably and safely.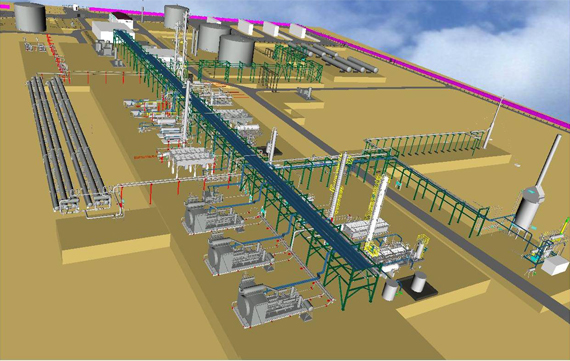 Engineering
We rely on our talented engineers and advanced technology to deliver the best solutions to our customers.
Our engineering office has professional and talented engineers whose design approach is focused on safety, cost, constructability, operability, by using computer-aided design and developed software for each discipline.
Engineering activities cover all disciplines: Civil & Structural, Process, Mechanical, Piping, Electrical, and Instrumentation & Control.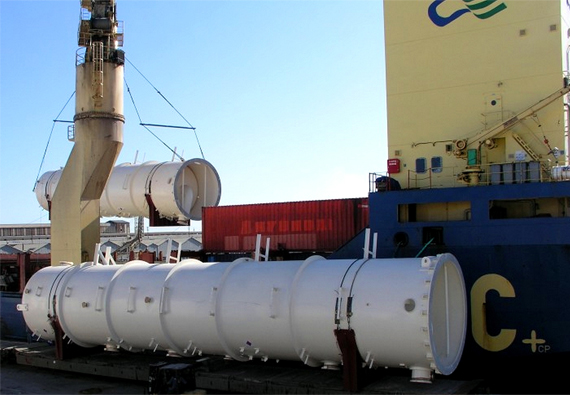 Procurement & Logistic
Procurement is a key element in the project life cycle; this is why we value the relationships we have with our suppliers who are our partners, they contribute to the development and success of our business. We are bound by ethical and fair practice standards when dealing with suppliers and other service providers.
Our Procurement and Logistic department aim to supply the required materials, equipment, and services of specified quality, on time and at a competitive price.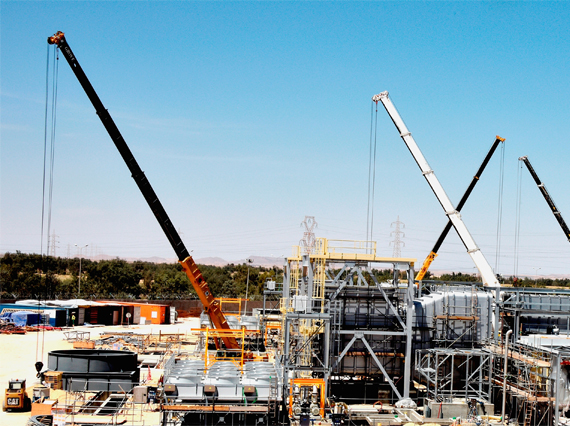 Construction
We deliver our customers, across our sectors of activity, excellence in construction and provide them with high-quality services in managing the construction, monitoring the performance of our sub-contractors and ensuring the application of quality, environmental, and security standards.
Pre-commissioning, Commissioning & Start-Up
PIRECO handles the pre-commissioning and commissioning activities which consist of validating the construction integrity and guaranteeing operability of the facilities in terms of performance, reliability, and safety, across initial and primary dynamic tests, including guarantee performance tests.
Maintenance
PIRECO is staffed with multidisciplinary manpower involved in maintenance works based on client requirements.
Onshore & Offshore facilities preventive maintenance
Power Plant maintenance
Shutdowns