Ennaga 12" Crude Oil Pipeline
PROJECT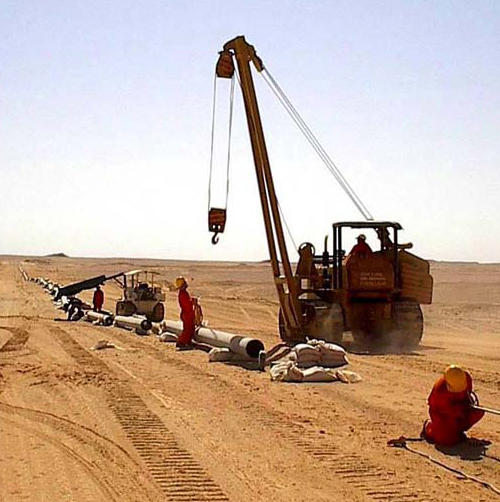 Ennaga North & West Field development Libya area NC 177: Crude Export Pipeline 12" x 94 km
Client
IPLL
Location
Libya
SCHEDULE
2001-2002
SCOPE OF WORK
The "En Naga North & West Field Development Pipeline System" consists of a pipeline conveying the crude oil production of the "En Naga North & West Field Development Central Processing Facilities" to the Waha Oil Company 's Samah Terminal.
The Turn key construction of the export pipeline includes:
Engineering: Front end engineering, basic design, detailed design and as built for 94 Km of pipeline 12" including fiber optic and cathodic protection.
Procurement of the pipe, fiber optic cable and accessories.
Construction: Complete construction of the 100 Km of pipe including fiscal skid metering at SAMAH connections.
Pre commissioning, commissioning, start up and assistance for operation.